Awarded Guinot Crown Salon Status 2014-19
awarded for outstanding achievement and recognition of excellence within Guinot approved salons.
clients can be assured of receiving a true 'Guinot experience' with the highest quality and standards at all times.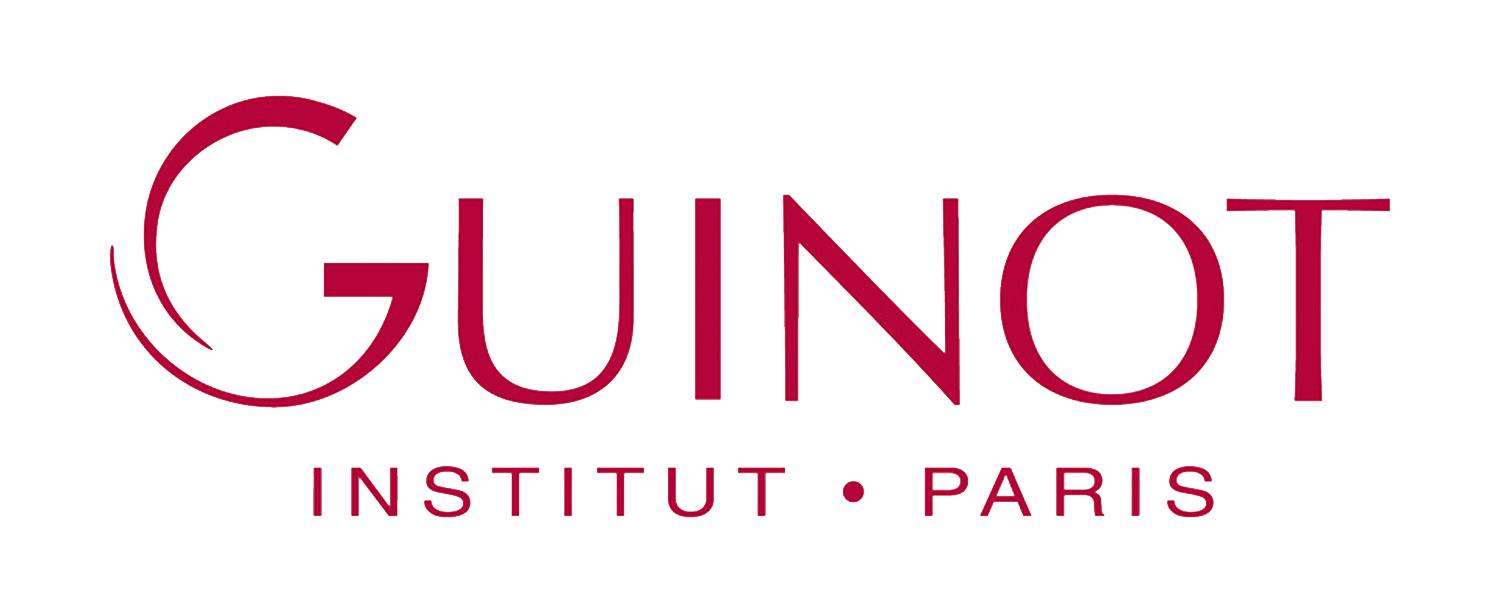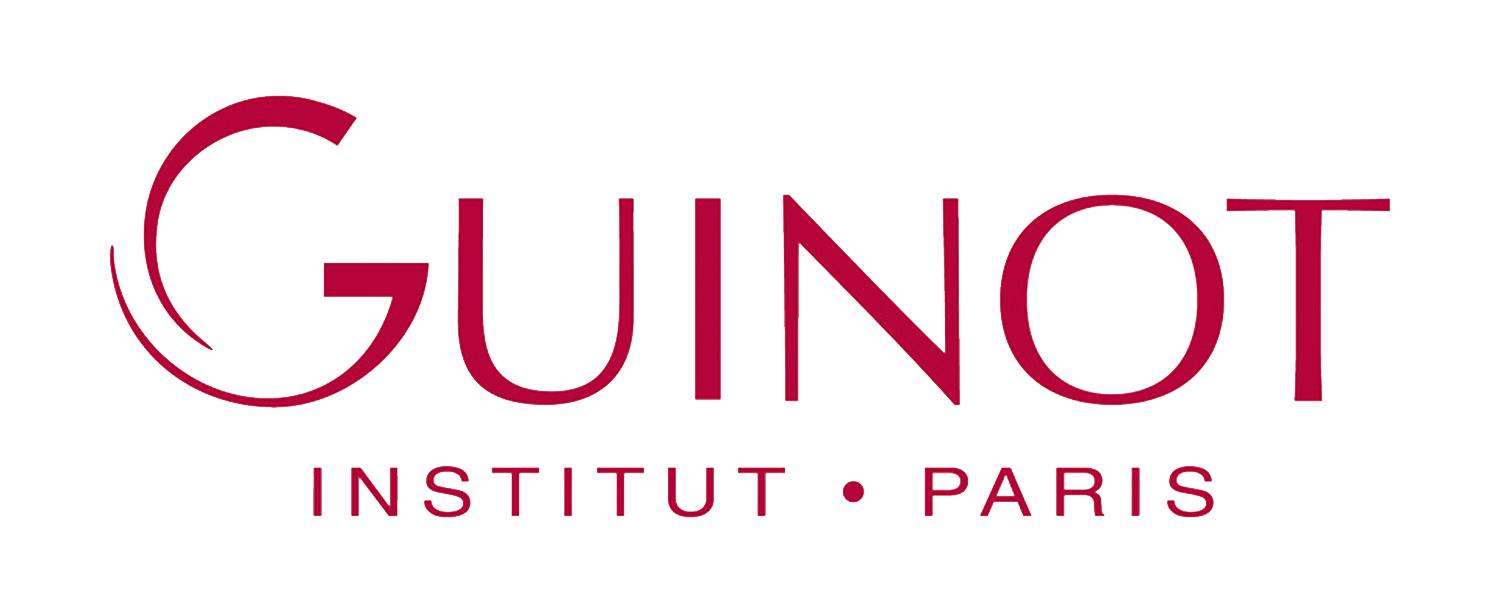 mission
For more than 50 years, GUINOT's mission has been to make women more beautiful using exclusive and innovative beauty care methods.
expertise
Guinot has applied all the latest scientific advances and discoveries in skin biology to offer treatments that are not only based on cutting-edge skincare techniques, but are also comfortable and pleasant.
methods
Guinot beauty treatments are exclusive, effective and suitable for all skin types.
Guinot's patented treatment methods are genuine alternatives to aesthetic medicine  to visibly restore the skin's youthful appearance.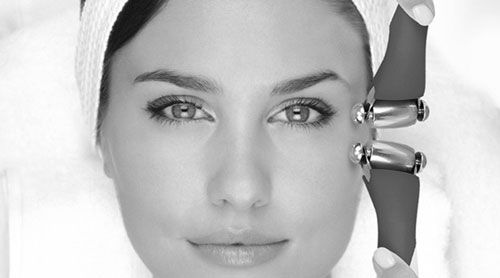 hydradermie 2 age logic facial
Hydradermie cellular energy is a specially designed, deluxe, anti-aging, cellular energising facial. It boosts regeneration for repairing damage caused by stress, sun, pollution and environmental aggressions.
Complexions benefit from a more anti-aging program of prescriptive firing serums to revitalise areas of concern or problematic such as eye, face and décolletage.
Hydradermie 2 Lift Deluxe 
A non-surgical lifting treatment, which also combines the wonderful benefits of the the Hydradermie 2 Age Logic.
This gives the facial muscles a stimulating workout, which adds volume and tone. Lymphatic drainage is used to eliminate toxins therefore giving a brighter fresher appearance.
Face and neck is noticeably firmer and hydrated.
Manual facial 'work out' combining lymphatic drainage and contouring facial techniques. This hands-on approach visibly lifts, firms and regenerates the muscle tissue and circulation to enhance the brightness and firmness of the slackening contours.
The added bonus of Lift Summun serum, heavenly enriched with hyaluronic acid spheres, helps even out fine lines and wrinkles making them appear less noticeable, particularly at the delicate eye area, forehead, smile lines and décolleté.
A sheet mask for the concerned areas is applied whilst a hand and arm massage is performed.
Lift Summum and CACI Hybrid
Designed by Ursula and tailored to your needs, this immersive treatment is truly transformative.
The CACI microcurrent meets the manual application of the wonderful GUINOT firming products for the face, neck and décolletage.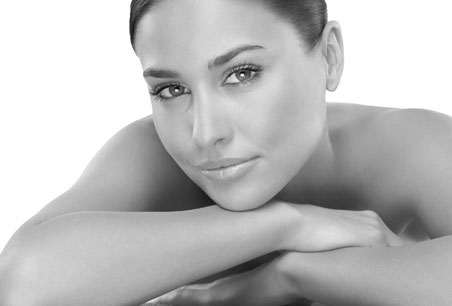 eye: caci and guinot hybrid
Strain on the eyes such as stress, blue light commission from computers, and environment pressures all take their toll. 
This UNIQUE treatment designed by Ursula helps to lift tension, regain luminosity and vibrancy once again to one of the most important areas of your face …..your eyes.
Bringing the very best of both GUINOT and CACI technology to the vulnerable eye areas.
First, the lymphatic drainage programme, followed by microcurrent firming to help redefine the contours.
Guinot serums are penetrated through the fine eye area via galvanic, which benefits puffiness , dark circles and loss of hydration, whilst the CACI microcurrent will lift in particular for loss of definition as the eye areas can become "hooded" with age.
60 minutes – £75.00
Course of 6 – £375.00
new beginnings consultation
Your appointment starts with an in-depth consultation that focuses on educating you about your skin, in the calm comfort of Ursula's salon.
Designed by Ursula and tailored to your needs, you'll leave with a specialised and targeted treatment skincare regime that is unique to you.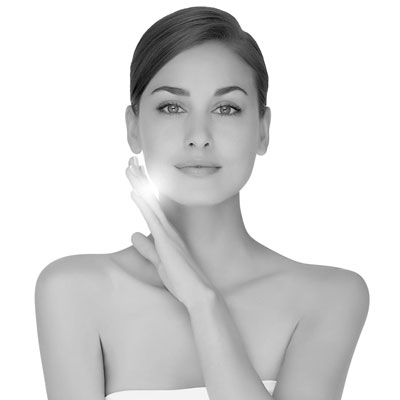 hydra peeling: the radiance peeling treatment
This revolutionary skin renewal treatment even enables clients with a sensitive skin to enjoy the benefits of an enhanced cellular regeneration peel.
Enjoy multiple benefits of brightness noticeable softening and evenness to the skin pigmentation. 
This treatment combines very well with the Hydra Cellular Brightening for added luminosity. 
60mins – £74.00
Course of 3 – £210.00
With Hydra Brightening combined -£275.00
Gift a Treatment with Ursula
Vouchers are delight to anyone; what a lovely way to say 'Thank You', 'Happy Birthday' or a nice introduction to Ursula and the salon.
Please do get in touch to purchase a voucher to the value or for the treatments you require. We're here to help with any questions you may have. Terms and conditions apply and vouchers are limited to 6 months.
"The treatments available from Ursula will remedy any adverse impact life has on your skin, nails, feet and aching muscles – all delivered in the fabulous salon that I have been visiting for over 30 years.

A real treat and you'll be spoilt for choice as the selection of treatments is extensive!"
"Ursula has a particularly engaging personality and a soothing effect upon her clients, knowing when to communicate or to leave them to relax during their treatment. What makes Ursula a wonderful beautician is she can look at your skin and know what it requires. Any treatment you purchase from Ursula is worth every penny you spend."
"I'm a transgender person and I have been a client of Ursula for several years. I can highly recommend Ursula – she is a truly amazing professional and knowledgeable about all beauty treatments, especially electrolysis -my face and body are silky smooth now! She is very aware of and knowledgeable about transgender issues, and the salon staff are helpful and friendly; what happens in the salon stays in the salon! It's the best in town."
"I love visiting Ursula's for a treatment…it's my secret vice!

From the moment I step into the salon I enjoy the lovely sense of calm, which is just what I need when coming from work.

Ursula has such a wealth of knowledge and experience in the beauty industry and I completely trust her to recommend the best treatment for me. I always leave the salon feeling rejuvenated and more confident in how I look, thanks to an amazing and personalised treatment from Ursula."