passion
…experience and total commitment to the highest of standards will enable us to achieve your skincare goals no matter your age.
personalised
…emphasis on client care, starting with an in-depth consultation that focuses on educating you about your skin.
plan
…providing you with a specialised and targeted treatment skincare regime that is unique to you.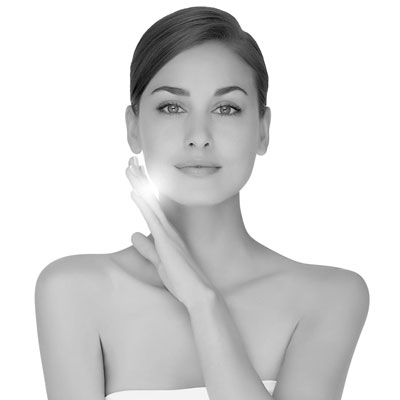 A lack of oxygen causes a grey lacklustre appearance and aids the ageing process. In addition, health, dietary and environmental factors all have an effect on the overall greyness on the skin.
Using pulsed pressure of pure oxygen beauty tox is 'shot' into the deepest layers of the skin.
Penetrating to the muscle, this toxin free equivalent to Botox reduces muscle contraction responsible for the formation lines particularly at the eye, forehead and round the mouth. It also amplifies the collagen within the skin filling lines and wrinkles, leading to a more smoother line free appearance with enhanced contouring.
2 hours – £97.00
"The treatments available from Ursula will remedy any adverse impact life has on your skin, nails, feet and aching muscles – all delivered in the fabulous salon that I have been visiting for over 30 years.

A real treat and you'll be spoilt for choice as the selection of treatments is extensive!"
"Ursula has a particularly engaging personality and a soothing effect upon her clients, knowing when to communicate or to leave them to relax during their treatment. What makes Ursula a wonderful beautician is she can look at your skin and know what it requires. Any treatment you purchase from Ursula is worth every penny you spend."
"I'm a transgender person and I have been a client of Ursula for several years. I can highly recommend Ursula – she is a truly amazing professional and knowledgeable about all beauty treatments, especially electrolysis -my face and body are silky smooth now! She is very aware of and knowledgeable about transgender issues, and the salon staff are helpful and friendly; what happens in the salon stays in the salon! It's the best in town."
"I love visiting Ursula's for a treatment…it's my secret vice!

From the moment I step into the salon I enjoy the lovely sense of calm, which is just what I need when coming from work.

Ursula has such a wealth of knowledge and experience in the beauty industry and I completely trust her to recommend the best treatment for me. I always leave the salon feeling rejuvenated and more confident in how I look, thanks to an amazing and personalised treatment from Ursula."
Awarded Guinot Crown Salon Status 2014-19
awarded for outstanding achievement and recognition of excellence within Guinot approved salons.
clients can be assured of receiving a true 'Guinot experience' with the highest quality and standards at all times.